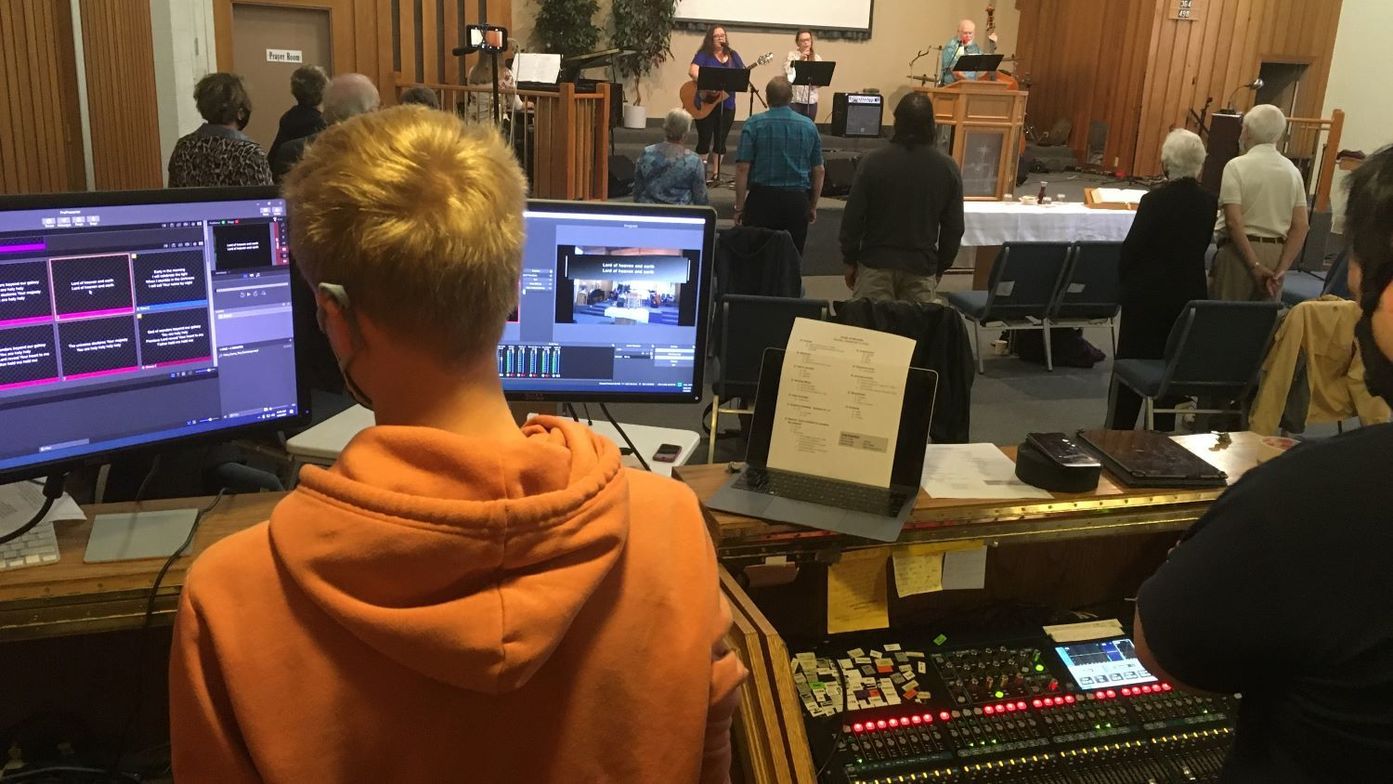 We are in need of your help!
The sound and media team works behind the scenes, to create videos, sound, and presentations for the worship services. It is through there skills that we maintain an online presence in and for the community and a worship service that we can all see and hear.
No skills are required to volunteer, training will be provided and before you run sound or media on your own, we will ensure you are knowledgeable, comfortable, and confident.
We are looking for people who:
believe every task large or small should be done for the glory of God.
know their contributions are valuable.
enjoy working with a team.
are willing to try new things.
are able to commit to a schedule (including Thursday practices & Sunday worship services).
If you are interested or would like more information please e-mail Andrea at [email protected] and we invite you to attend the Media Ministry Meetings on Saturday, October 10, 31, and November 7 from 10-11:30 am.