August 16 - 18, 2019
5:00 pm
Camp Chestermere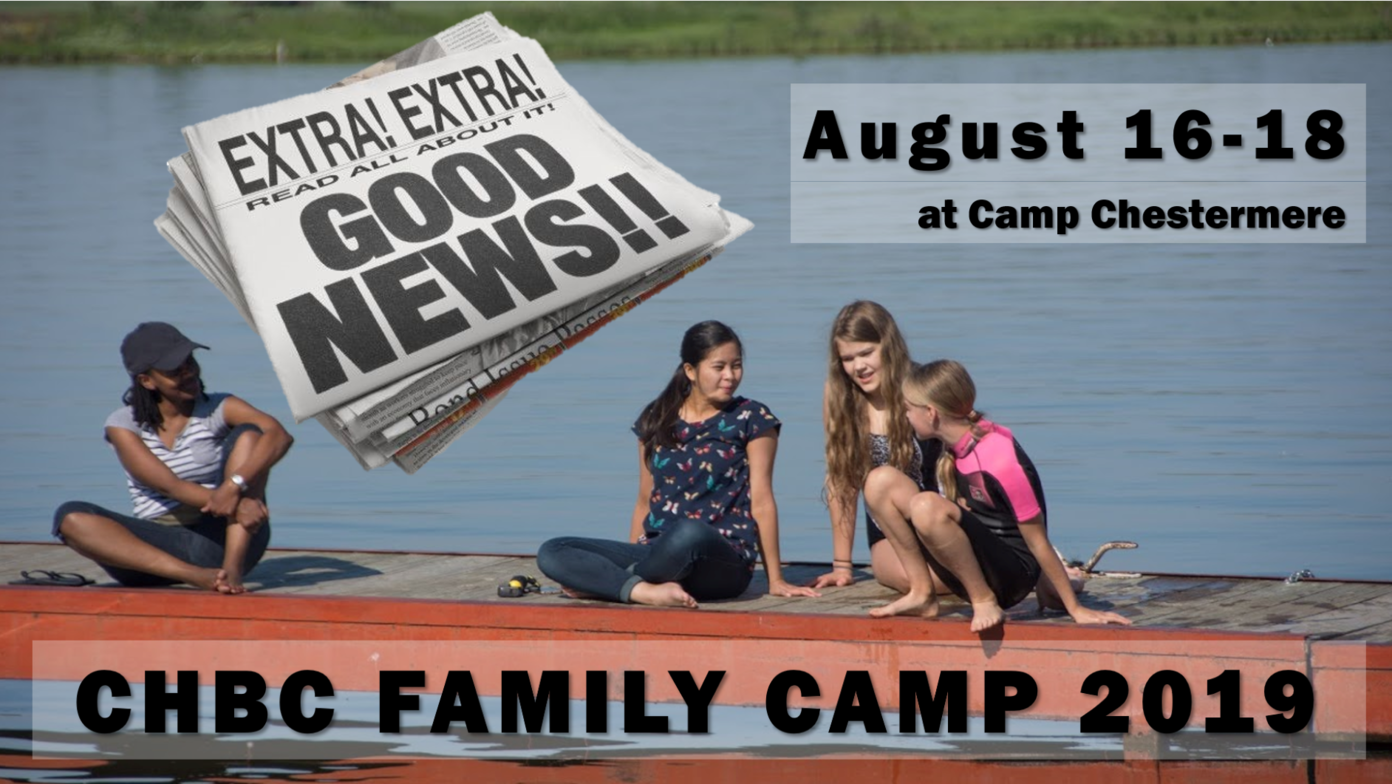 This year family camp will be held at Camp Chestermere.
We are looking forward to a wonderful weekend away with church family and friends. Everyone is welcome!
We welcome Faye Renolds

as the guest speaker for the weekend and look forward to the message she brings from the Book of Colossians.

You can expect worship, bible study, prayer, games, activities, delicious food and so much more as we gather together for 2 nights, staying in cosy cabins and 2 days, enjoying life near the beach.

Cost:
$150/adult (full weekend)
$100/child (17 & under full weekend)
Free (Children 5 and under)
$75/adult (meals only)
$50/child (meals only)
$10 Sunday (lunch only)
(financial assistance may be available, please see below)

Family Camp is a fantastic time to get to know each other better, learn something new about God and ourselves. We would love for everyone to have the opportunity to come to camp, without financial obstacles.

If you would like to help someone come to CHBC's Family Camp in Chestermere, please click the link below to donate online.
You may also donate at the church via cheque or cash.
We would like to have final numbers, for who's coming to camp, by July 28.

Please register ASAP!
(There is a place to check whether you need fee assistance or not, so don't let money stop you).

Hope to see you at Camp Chestermere, August 16 - 18, 2019!
Blessings on behalf of CHBC
Angela Graftaas